If you are a member of Holy Family and would like to schedule an event, click here.

Anointing Mass
September 15, 2022 @ 11:00 am

-

12:00 pm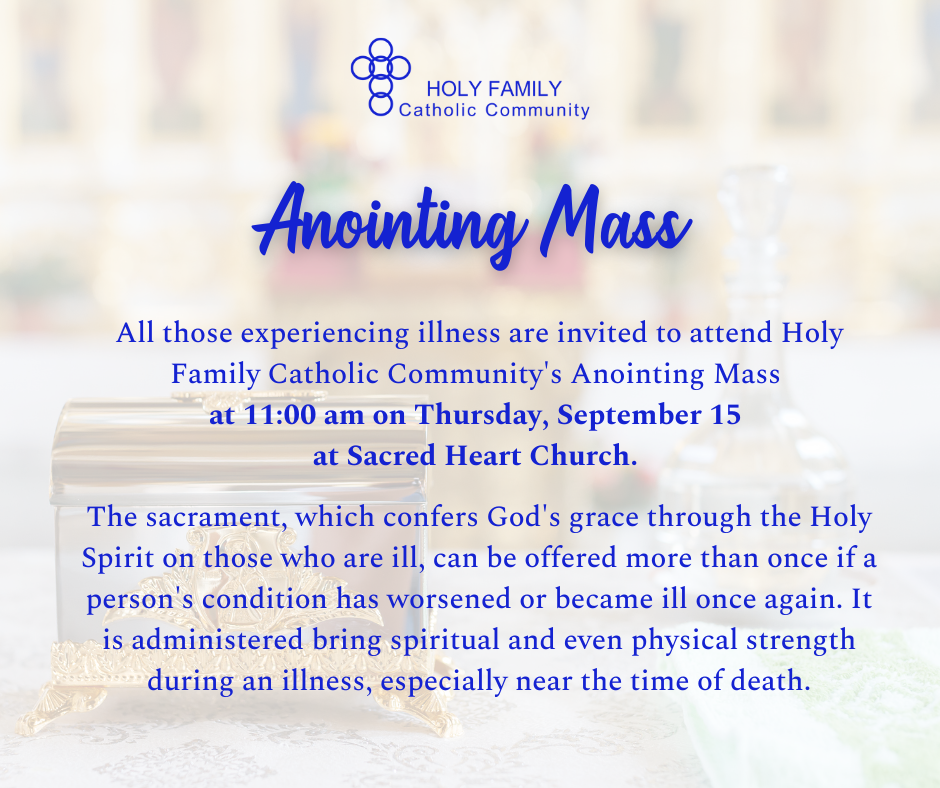 All those experiencing illness are invited to attend Holy Family Catholic Community's Anointing Mass at 11:00 am on Thursday, September 15 at Sacred Heart Church.
The sacrament, which confers God's grace through the Holy Spirit on those who are ill, can be offered more than once if a person's condition has worsened or became ill once again. It is administered bring spiritual and even physical strength during an illness, especially near the time of death.