You are invited to join dozens of men every Wednesday morning from 5:30 to 6:45 am in the Holy Family Hall, 271 Fourth Street Way, for Men's Group running from September 14 to December 14. 
The St. Ambrose Men's Group hosts "That Man is You" every Wednesday. The morning includes a full breakfast, a video for the program at 6:00 am, and a small group discussion. For more information, visit paradisusdei.org/that-man-is-you.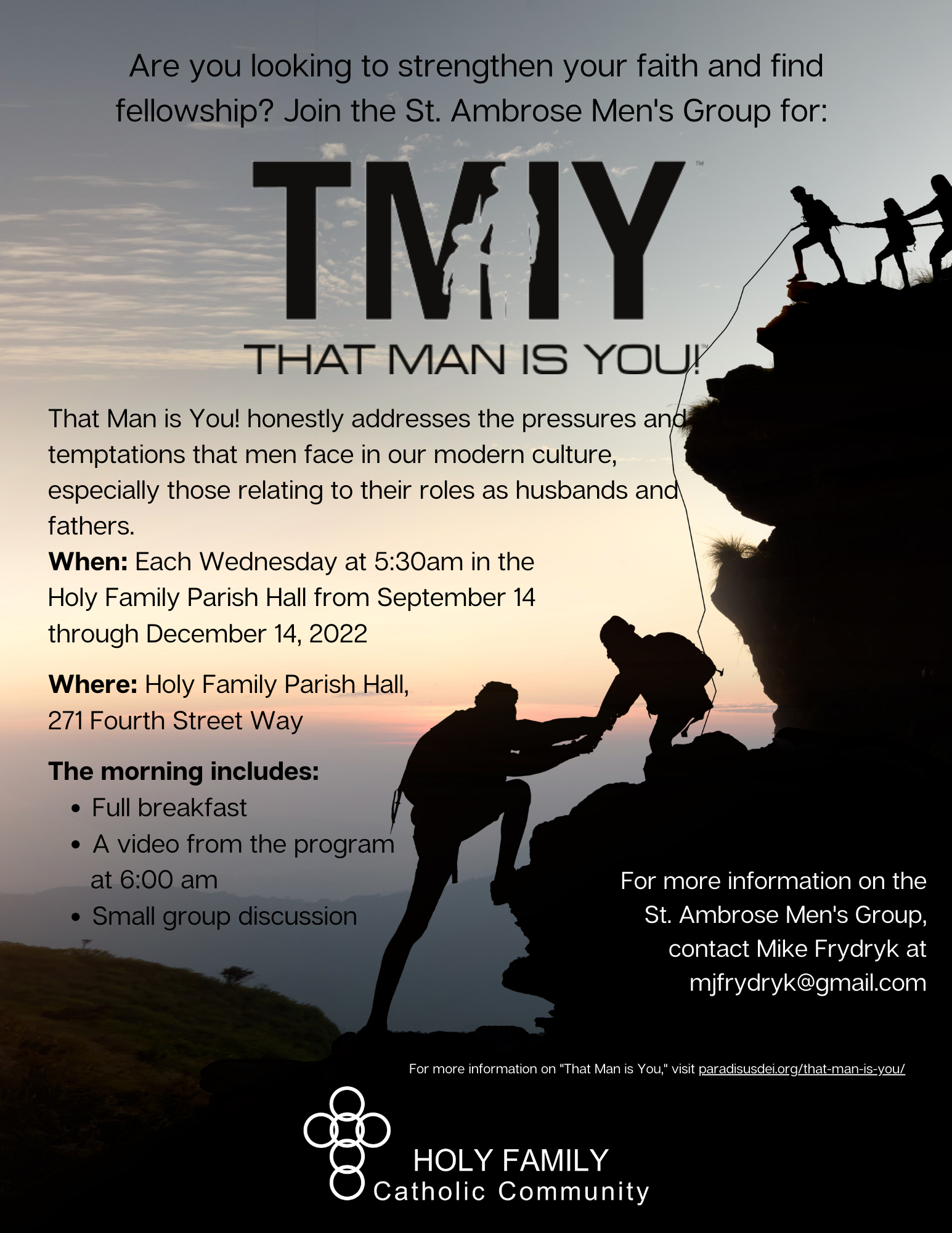 Winter Small Groups are here! Take a look at the documents below to see the various offerings available and contact the leader if sign up is required.