You are invited to join dozens of men every Wednesday morning from 5:30 to 6:45 am in the Holy Family Hall, 271 Fourth Street Way, for Men's Group running from January 5 to April 6. 
The St. Ambrose Men's Group hosts "That Man is You" every Wednesday. The morning includes coffee and doughnuts, a video for the program at 6:00 am, and a small group discussion. For more information, visit paradisusdei.org/that-man-is-you.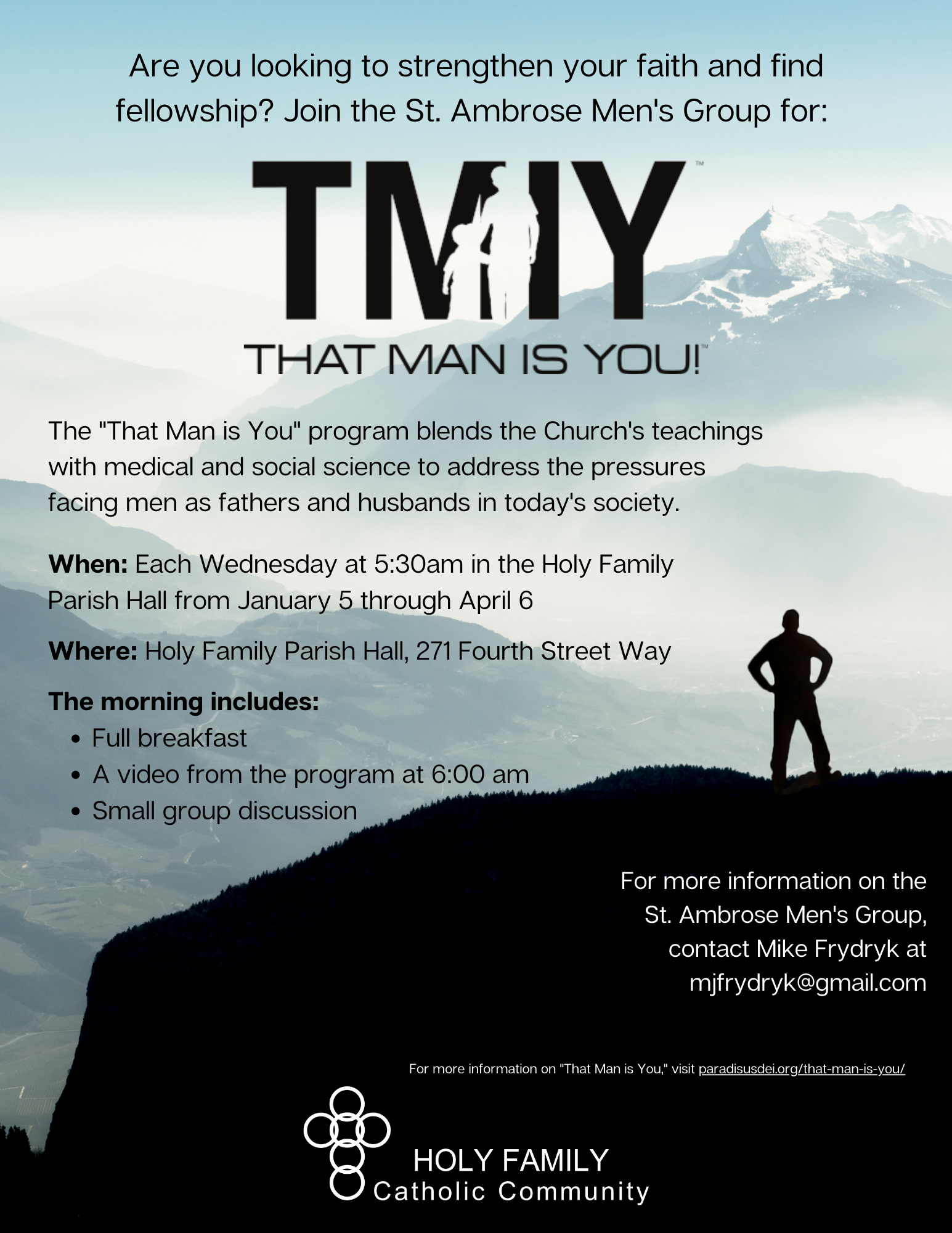 Men of Christ will return to Holy Family Catholic Community on Saturday, March 26th with "Reawakening the Catholic Man" from 7:30 am to 1:30 pm. The day will include presentations from Dr. Peter Kreeft, Kevin O'Brein, Fr. Cajetan Cuddy, O.P., Fr. Burke Masters, and Archbishop Jerome Listecki, as well as Mass, Benediction, and more.
To hear of the impact the conference and men's groups can have, watch this video from Joe Dentice, who has attended the Men of Christ conference and his parish's men's group for many years and was recently diagnosed with an inoperable brain tumor.
To register, call the Parish Office at (920) 921-0580. Registration fee of $25 will be charged to cover the cost of materials and food. 
Winter Small Groups are here! Take a look at the documents below to see the various offerings available and contact the leader if sign up is required.