Volunteers & donations needed for Brown Bag Lunch Program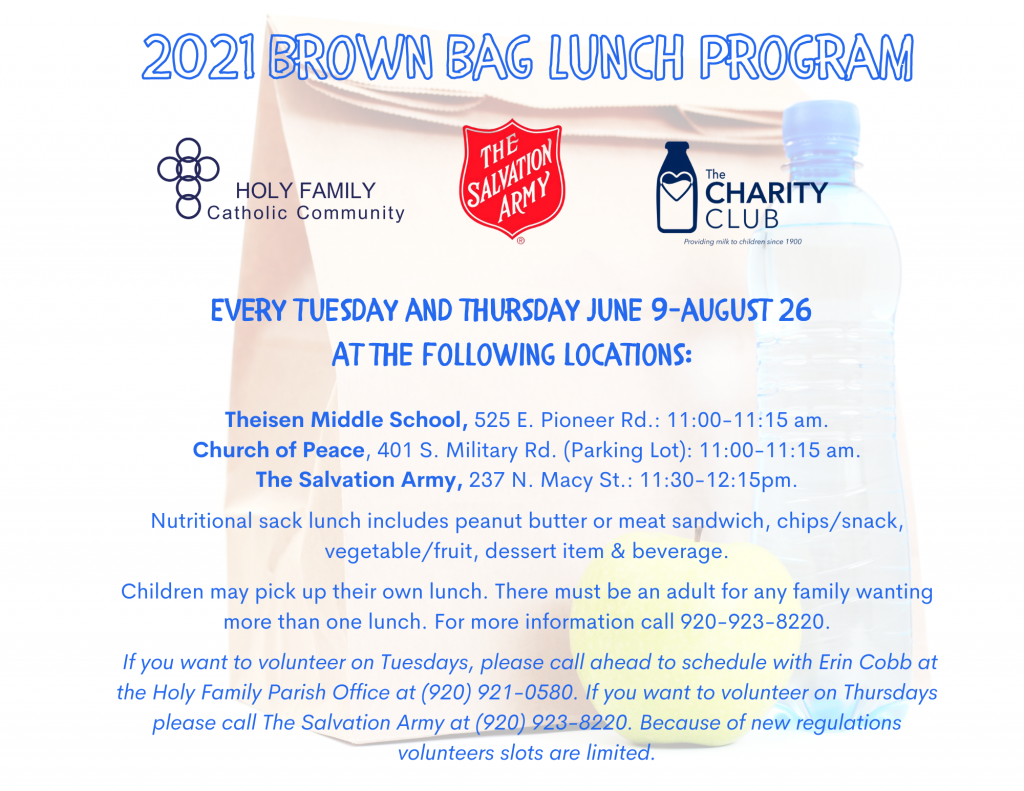 Holy Family Catholic Community is need of donations as well as volunteers to help pack and deliver lunches when it leads The Salvation Army of Fond du Lac's Brown Bag Lunch Program on Tuesdays from June 15 to August 24. The Brown Bag Lunch program is the city's oldest summer brown bag lunch program, and provides meals to hundreds of families in the area who are in need of food during the summer months. The week of May 2, the parish is collecting peanut butter and jelly for the program. Donations can be dropped off at the Holy Family Church site.
If you are interested in volunteering, contact Erin Cobb at the Parish Office at (920) 921-0580. Volunteers will pack lunches from 8:30 to 10:30 am Tuesdays in Holy Family Hall.