Holy Family to lead Brown Bag Lunch Program on Tuesdays this summer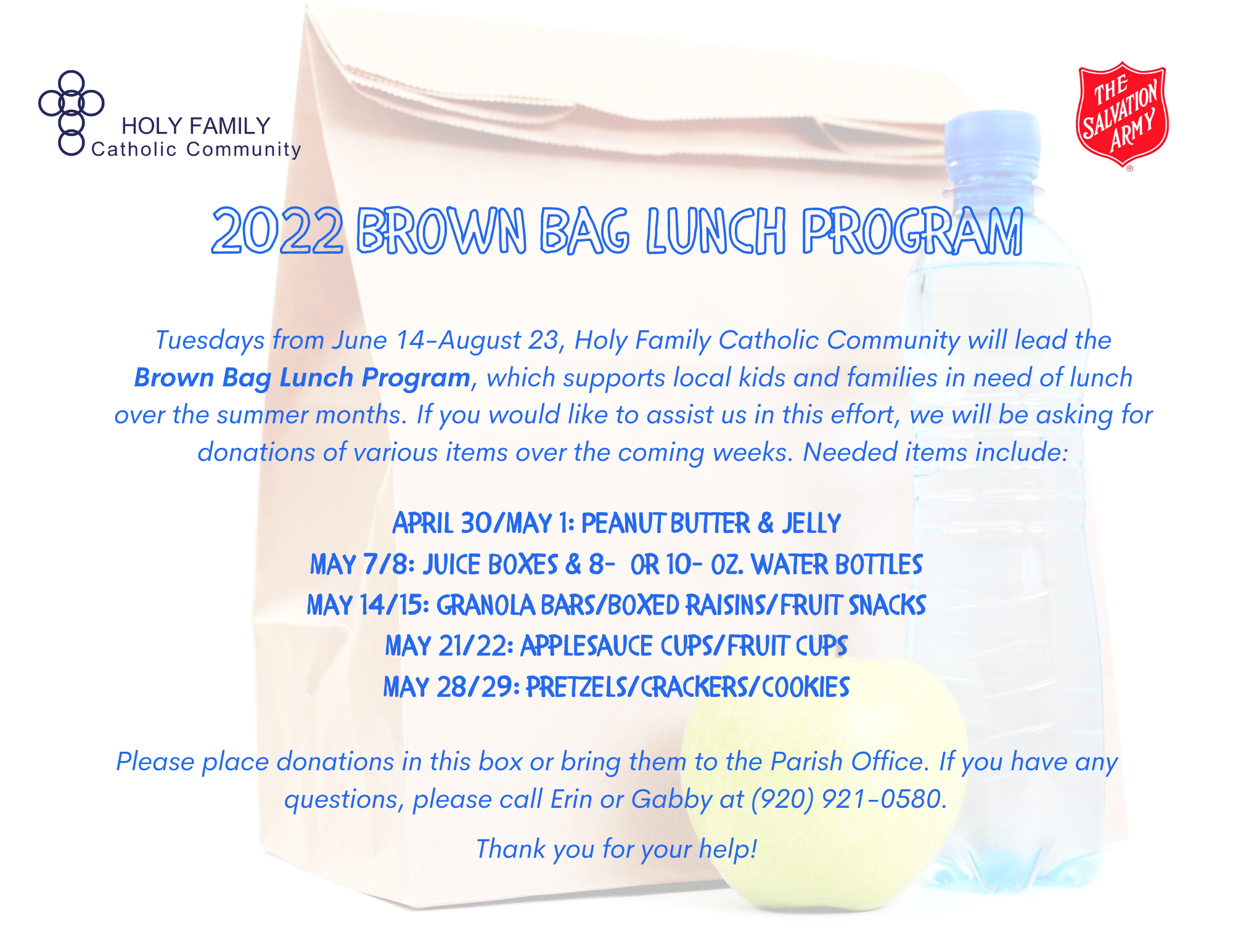 Holy Family will once again lead the Brown Bag Lunch Program on Tuesdays this summer. The program supports local kids and families in need of lunch over the summer months, and is expected to feed 400 people on Tuesdays alone. If you are interested in helping us provide lunches, we are in need of various food items before our program begins in June. Over the next few weeks, we will begin collecting items for the Brown Bag Lunches, focusing on specific items each week. Needed items include:
April 30/May 1: Peanut butter & jelly

May 7/8: Juice boxes & 8-

or 10- oz. water bottles

May 14/15: Granola bars/boxed raisins/fruit snacks

May 21/22: Applesauce cups/fruit cups

May 28/29: Pretzels/crackers/cookies
Please place your donations in the boxes at the back of church sites, or bring them to Holy Family Parish Offices. If you have any questions, please call Erin or Gabby at (920) 921-0580.