Fr. Michael Malucha appointed SMSA Chaplain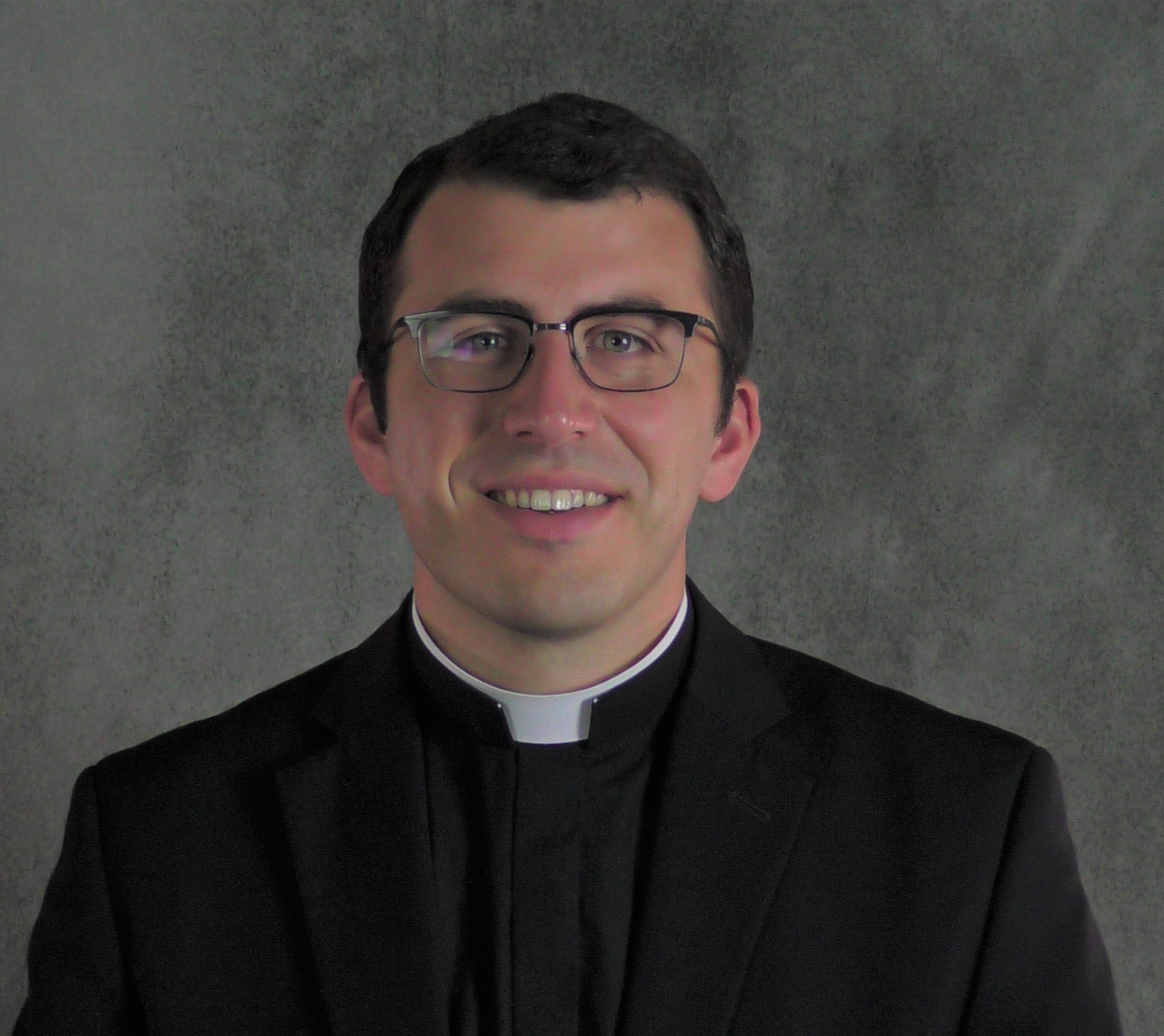 Dear Holy Family Catholic Community Parishioner(s):
As you know, Archbishop Listecki has called upon Fr. Justin to take on a new assignment in another parish, as the Archdiocese faces a need for pastors. This, of course, was hard news to receive for not only Holy Family Catholic Community parishioners, but also for the students and staff at St. Mary's Springs Academy. Since the fall of 2021, Fr. Justin has served as the St. Mary's Springs Academy chaplain, forming bonds with the students as he walked along with them and staff on their academic and faith journeys.
While Fr. Justin's ministry at the school and the parish will come to an end in June, Holy Family's commitment to St. Mary's Springs Academy will not. I am happy to announce that after consultation with President Stacey Akey and the leadership team of Holy Family, I have appointed Fr. Michael Malucha to be the next SMSA chaplain beginning in June.
For those of you who haven't had the pleasure of meeting Fr. Michael yet, let me share a little bit of his background with you. The oldest of four siblings, Fr. Michael was raised in Colgate near Holy Hill and attended Marquette University High School, before entering the college seminary in Chicago. For a year he served as one of the associate pastors at the Family of Four Parishes in downtown Milwaukee. He joined our parish in June 2022 as an associate pastor and has been doing great work within our community since, including recently having completed his graduate studies in theology. I have no doubt that he will serve St. Mary's Springs Academy with great faith and dedication.
We look forward to continuing our partnership with St. Mary's Springs Academy and continuing our shared mission of spreading the word of Jesus Christ through Fond du Lac and beyond.
May God continue to bless our parish and St. Mary's Springs Academy.
Holy Family Catholic Community
Estimados feligreses de la comunidad católica de la Sagrada Familia:
Como saben, el arzobispo Listecki ha llamado al p. Justin para asumir una nueva asignación en otra parroquia, ya que la Arquidiócesis enfrenta la necesidad de párrocos. Esta, por supuesto, fue una noticia difícil de recibir no solo para los feligreses de la Comunidad Católica de la Sagrada Familia, sino también para los estudiantes y el personal de la Academia St. Mary's Springs. Desde el otoño de 2021, el p. Justin se ha desempeñado como capellán de la Academia St. Mary's Springs, formando vínculos con los estudiantes mientras caminaba junto con ellos y el personal en sus viajes académicos y de fe.
Mientras que el p. El ministerio de Justin en la escuela y la parroquia llegará a su fin en junio, el compromiso de Holy Family con St. Mary's Springs Academy no lo hará. Me complace anunciar que después de consultar con la presidenta Stacey Akey y el equipo de liderazgo de Holy Family, he designado al P. Michael Malucha será el próximo capellán de la SMSA a partir de junio.
Para aquellos de ustedes que no han tenido el placer de conocer al P. Michael todavía, déjame compartir un poco de su experiencia contigo. El mayor de cuatro hermanos, el P. Michael se crió en Colgate, cerca de Holy Hill, y asistió a la escuela secundaria de la Universidad de Marquette, antes de ingresar al seminario universitario en Chicago. Durante un año se desempeñó como uno de los pastores asociados en la Familia de Cuatro Parroquias en el centro de Milwaukee. Se unió a nuestra parroquia en junio de 2022 como pastor asociado y desde entonces ha estado haciendo un gran trabajo dentro de nuestra comunidad, incluyendo recientemente haber completado sus estudios de posgrado en teología. No tengo ninguna duda de que servirá a St. Mary's Springs Academy con gran fe y dedicación.
Esperamos continuar nuestra asociación con St. Mary's Springs Academy y continuar nuestra misión compartida de difundir la palabra de Jesucristo a través de Fond du Lac y más allá.
Que Dios continúe bendiciendo nuestra parroquia y la Academia St. Mary's Springs.
Comunidad Católica Sagrada Familia