If you are a member of Holy Family and would like to schedule an event, click here.

Pray, Rejoice & Reconcile: 12 Hours of Reconciliation
March 29 @ 8:00 am

-

8:00 pm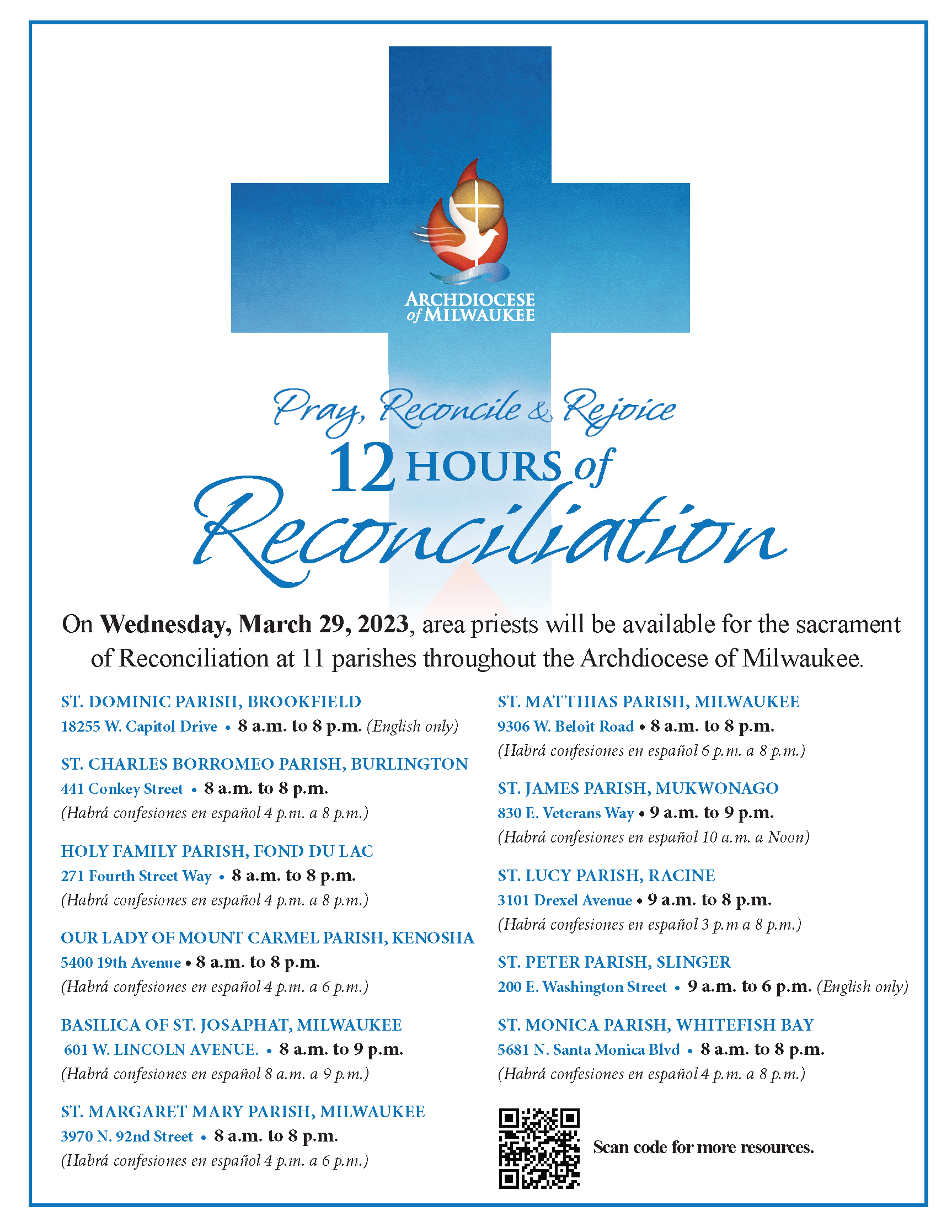 On Wednesday, March 29, 2023, area priests will be available for the sacrament of Reconciliation at 11 parishes throughout the Archdiocese of Milwaukee. People can have their confessions heard from 8:00 am to 8:00 pm on Wednesday, March 29 at Holy Family Church, 271 Fourth Street Way. Priests will be available to hear confessions in Spanish from 4:00 to 8:00 pm. 
El miércoles 29 de marzo de 2023, los sacerdotes del área estarán disponibles para el sacramento de la Reconciliación en 11 parroquias de la Arquidiócesis de Milwaukee. Las personas pueden hacer que se escuchen sus confesiones de 8:00 am a 8:00 pm el miércoles 29 de marzo en Holy Family Church, 271 Fourth Street Way. Los sacerdotes estarán disponibles para escuchar confesiones en español de 4:00 a 8:00 pm.