If you are a member of Holy Family and would like to schedule an event, click here.

Holy Family Catholic Community 20th Anniversary Mass
June 30, 2021 @ 6:00 pm

-

7:00 pm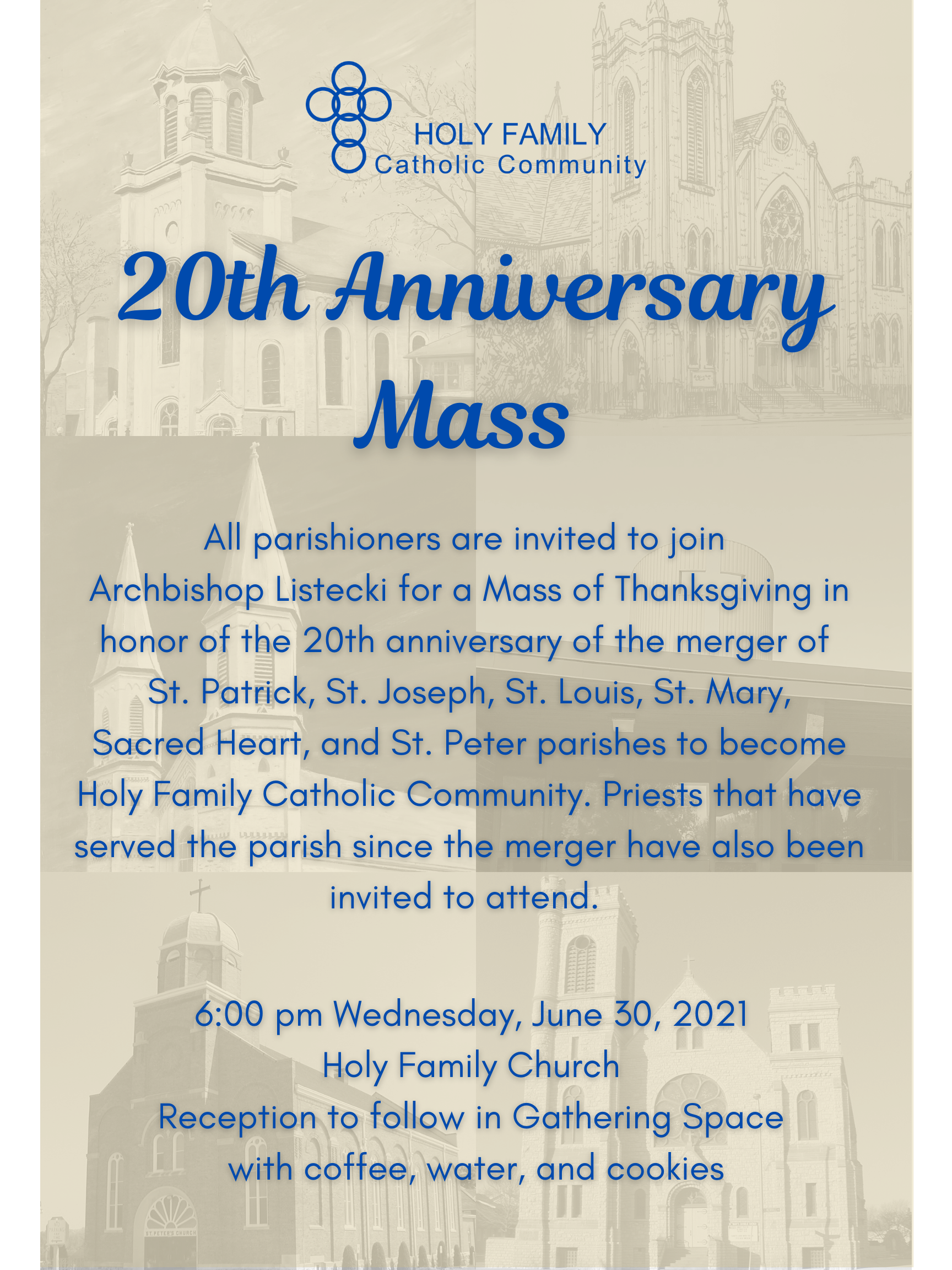 Archbishop Listecki will celebrate a special Mass of Thanksgiving at Holy Family Church at 6:00 pm on Wednesday, June 30, 2021 in honor of the parish's 20th anniversary year. The anniversary marks the day on which the merger of Sacred Heart, St. Mary, St. Louis, St. Patrick, St. Peter, and St. Joseph parishes became official in 2000. We will have priests that have served Holy Family since 2000 in attendance at the Mass. A reception will follow with cookies, coffee, and water. All parishioners are welcome and encouraged to attend.
El Arzobispo Listecki celebrará una Misa especial de Acción de Gracias en la Iglesia Holy Family el Miércoles 30 de Junio del 2021 a las 6:00 pm en honor al 20º aniversario de la parroquia. El Aniversario marca el día en que la fusión de las parroquias del Sagrado Corazón, Santa María, San Luis, San Patricio, San Pedro y San José que se hizo oficial en el año 2000. Tendremos sacerdotes que han servido a la Sagrada Familia desde el año 2000. Seguirá una recepción con café, agua y galletas. Todos los feligreses son bienvenidos y se les anima a asistir.