World Youth Day 2023 Pilgrimage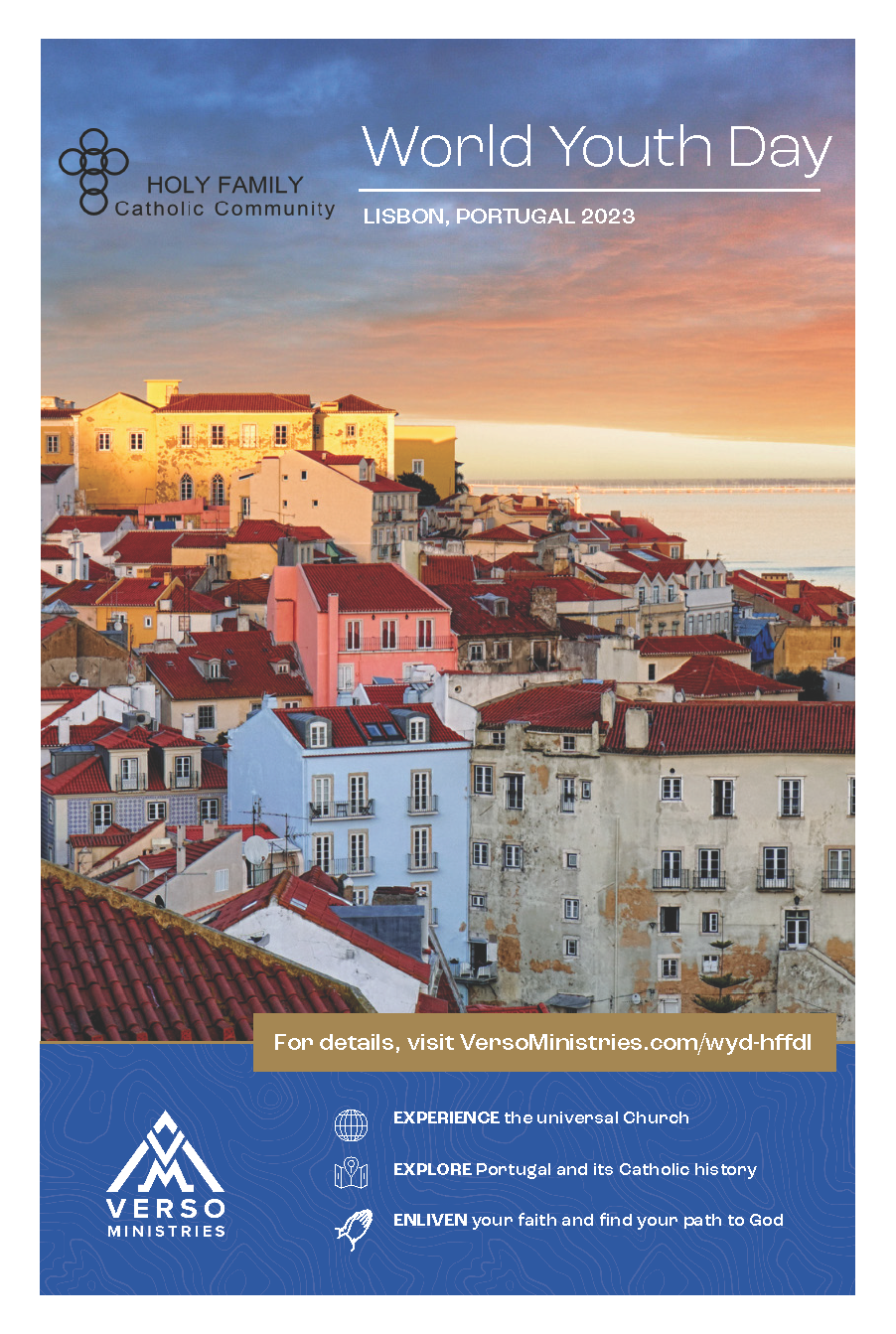 KICK-OFF MEETING WITH VERSO MINISTRIES: TUESDAY, OCTOBER 4 AT 7:00 PM ON ZOOM.
Every three years, the Catholic youth of the world come together for one incredible week as one body, one faith, one voice at World Youth Day. World Youth Day 2023 will be held in beautiful Lisbon, Portugal's capital and largest city. Pilgrims will come to celebrate with one another, deepen their faith, hear from the Pope himself, and be inspired.
You can experience the universal Church alongside Holy Family Catholic Community on a pilgrimage to World Youth Day 2023! Young adults and young families ages 18-35 are invited to join this trip. The cost of the trip is $4,225 per person. Resources and tips for fundraising will be made available.
To sign up for the trip, visit VersoMinistries.com/wyd-hffdl. For any questions, please contact Fr. Michael Malucha at michaelm@hffdl.org or (920) 921-0580 ext. 602.