If you are a member of Holy Family and would like to schedule an event, click here.

Volunteer Appreciation Packer Party
November 6, 2022 @ 11:00 am

-

3:30 pm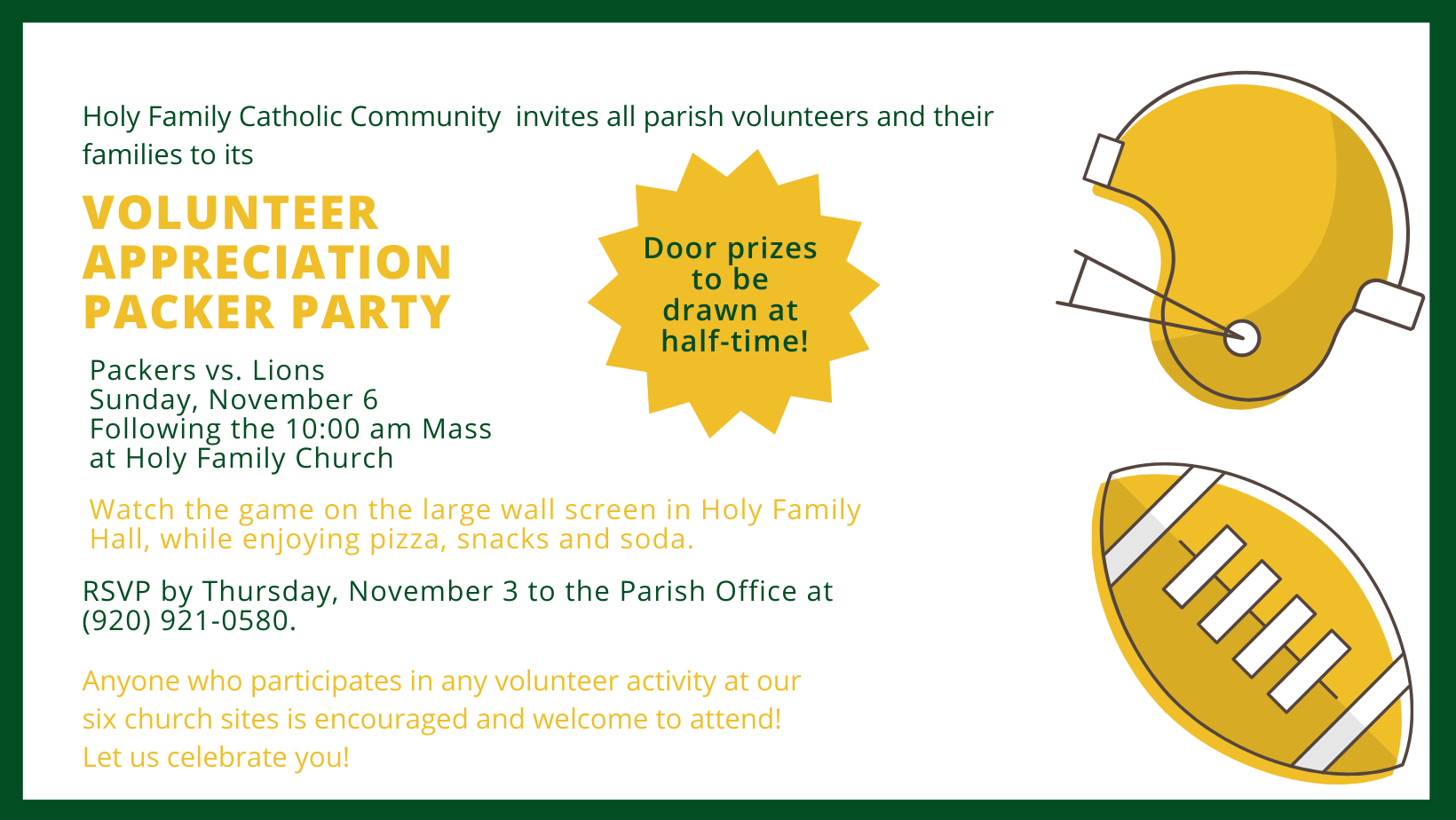 Volunteer Appreciation Packer Party
We will host a Volunteer Appreciation Packer Party on Sunday, November 6 in the Holy Family Hall following the 10:00 am Mass. We want to celebrate all of the volunteers from all of our sites. If you are an Usher, Eucharistic Minister, Lector, Cantor, Sacristan, Mass Sever, Choir member, serve on one of our many committees and commissions, mow grass, tend to flower beds, wash church linens, cut down trees and brush, volunteer making meals, volunteer with the Angel Tree program, host donut Sundays, volunteer at our festivals, help to clean the church, teach religious education, decorate the churches, lead a small group, or are part of any other volunteer activity in the parish, we want to celebrate you and your family! We will have pizza, snacks, and soda available and the Packer vs. Lions Game playing on the large wall screen in the hall. Door prizes will be drawn at half-time. Come for the fun and encourage other volunteers to join you! Please RSVP by calling the Parish Office at (920) 921-0580 by Thursday, November 3.