If you are a member of Holy Family and would like to schedule an event, click here.

CANCELLED: GailieeU: My Parish Matters Training
September 10, 2022 @ 8:30 am

-

1:00 pm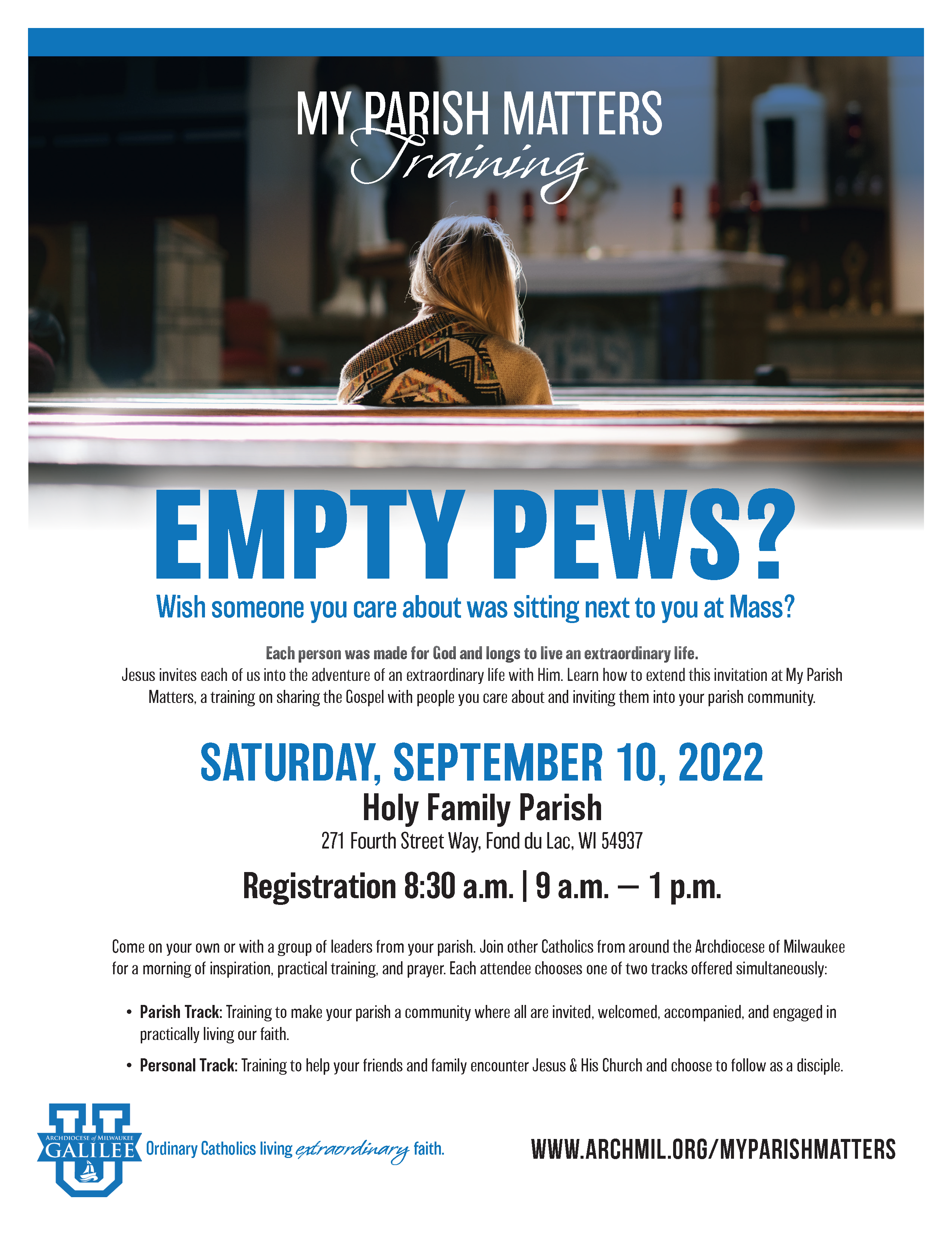 CANCELLED: Jesus invites each of us into the adventure of an extraordinary life with Him. Learn how to extend this invitation to others at My Parish Matters, a training on sharing the Gospel with people you care about and inviting them into our parish community from 9:00 am to 1:00 pm on Saturday, September 10 at Holy Family Church, 271 Fourth Street Way. Registration begins at 8:30 am. 
The morning will be one of inspiration, practical training, and prayer. When you attend, you will be able to choose one of two tracks to learn from:
The Parish Track: Training to make your parish a community where all are invited, welcomed, accompanied, and engaged in practically living our faith.
Personal Track: Training to help your friends and family encounter Jesus & his Church and choose to follow as a disciple.
The cost is $10 to attend. Holy Family will cover the registration cost for its parishioners. Please use the code the coupon code HolyFamilyMatters when registering. Register today at https://archmil.regfox.com/myparishmatters-september2022.
Participants will enter the glass Parish Office doors north of the Church. Training will take place in Holy Family Hall.